How to: go sheer without going nude
June 16, 2010

American Apparel
It seems like a lot of ladies are in a quandary about wearing sheer, be it mesh, chiffon, sheer silk, tulle or even lace. Some seem to think the see-through fabric is meant to expose your body, thus being made only for sex workers. However, worry not, see how some serious taste makers have taken sheer and worn it in a classy (but still very sexy) way.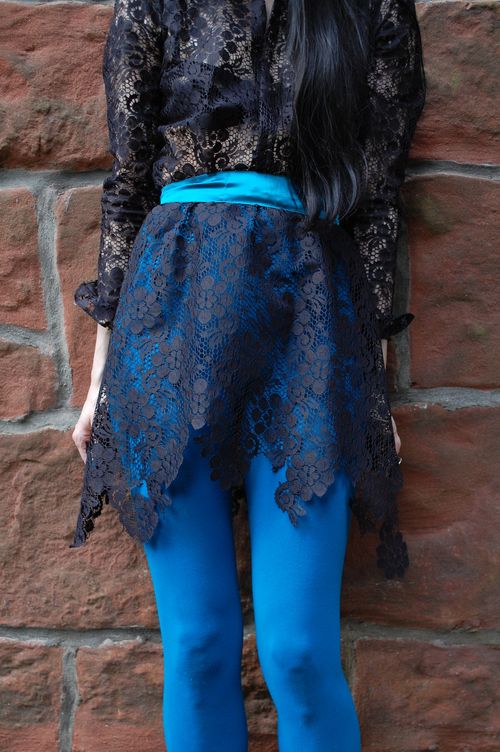 Queen Michelle of Kingdom of Style
Queen Michelle always seems to pull of sexy without looking raunchy. Both of these outfits feature her in something sheer and "revealing," but the way she manages to layer her see-through fabrics with opaque tights, dresses, bandeaus keeps her from baring it all.

Taghrid
Here, Taghrid wears her chiffon top over a nude bodysuit from AA. That way, without taking anything away from the top, she can cover up her lady bits underneath. I recommend this tactic with light colored sheer pieces.
So, by just layering sheer over or under body-hugging solid pieces, you dodge a serious fashion bullet. If you want to really sex it up, just wear sheer over a bandeau or bralet. It's easy to go wrong with sheer fabrics, but these woman have really got it down.
Check out some sheer pieces from Buy Definition:
x, Tiffany Diane